WooLentor is a WooCommerce Page Builder Elementor Addon.
Take your WooCommerce store to another level using WooLentor. Creating an exquisite yet professional online store is just a matter of a few clicks with this plugin.
Trusted by more than 100,000 businesses in 120 countries.

Astounding
Features
WooLentor provides you with tons of noteworthy features that will help you create amazing layouts for all the WooCommerce pages effortlessly.

Build custom Shop, Cart, Checkout, and other WooCommerce pages using the intuitive WooCommerce page builder.

Build custom archive page layouts for particular product categories individually.

Show various product filtering options horizontally/vertically and take absolute control over the styles and layouts of the filters.

Without any prior coding experience, users can simply edit their WooCommerce email templates with the professional appearance they wish using WooLentor's Email Customizer Module.

Popup Builder
Create engaging popups to capture attention, promote offers, and gather leads, enhancing user engagement and boosting conversions effortlessly.

Variation Swatches
Display product variations elegantly with swatch options, providing an intuitive and visually appealing way for customers to choose desired options.

GTM Conversion Tracking
Effortlessly integrate Google Tag Manager for precise tracking of conversions, enabling valuable insights into user behavior and optimizing marketing strategies effectively.

Quick View
Allow customers to preview product details swiftly without leaving the page, enhancing the shopping experience by providing quick access to essential information.

Wishlist
Enable customers to save their favorite products for later, improving user satisfaction and encouraging return visits by offering a personalized shopping experience.

Product Compare
Facilitate easy product comparison for customers, aiding them in making informed purchase decisions by highlighting differences and similarities among various products.

Checkout Field Manager
If you are looking for a perfect and reliable checkout field editor for WooCommerce, then this module is for you.

Size Chart
The WooCommerce Product Size Chart module in WooLentor gives WooCommerce store owners the ability to provide their customers with size charts for their products.

Partial Payment
The WooLentor Partial Payment Module is a great way to help customers make partial payments for products purchased from your WooCommerce store.

Call for Price
Using this feature you can keep products without mentioning any price so that customers can easily call you via mobile to know the price.

Suggest Price
This amazing feature will allow your customers to suggest a price for the products of your store simply just by clicking on a button.

Special Day Offer
Create an attractive banner to display the available offers or discounts for any special day such as Black Friday, Christmas, Halloween etc. It will definitely boost your store sales.

Order Bump
Order Bump are last-minute offers presented to the users on the checkout page. These offers are generally applicable to the entire cart.

Product Filter
Build a powerful filters section on the product pages to help users easily filter the products based on their requirements.

Gutenberg Block
Utilize the Gutenberg blocks that are specifically designed to give you more control over the styling and layout of the single product pages of your WooCommerce store.

Checkout Page Customization
Change the look and feel of your Checkout page as well as modify the form fields by utlizing the nifty widgets that comes with WooLentor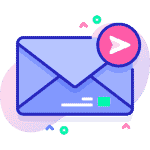 Email Automation
Email automation is a way to create emails that reach the right people with the right message at the right moment.

Sales Countdown Timer
With the help of this feature, you can add a countdown timer to notify customers about the remaining time for the sales offer to end.

Product QR Code
Add a QR code to the product page and enable your customers to add any products to their cart just by scanning the code from their smartphone.

Sticky Add to Cart
This feature enables you to display a sticky bar on the product page that will keep the "Add to Cart" button visible to the customers even if they scroll the page.
AJAX Product Search
Using this feature your customers will get an intuitive AJAX search bar with live search suggestions instantly whenever they search for a product.

Rename Label
Rename the labels and button text for all the WooCommerce pages without any hassle.

Stock Progress Bar
Add a progress bar to display the number of ordered products and available products. (Pro)

Template Library
Pre-made templates are included in both the free and premium versions of WooLentor. Templates can be easily imported and edited for a store.

Sales Notification
Live Sales Notifications for WooCommerce is a great way to increase customer confidence and encourage more sales.

Shopify Style Checkout
Shopify Style Checkout Page is an effective way for you to create an easy and beautiful checkout process while also providing your customers with the best user experience.

Side Mini Cart
If you're looking for a quick and easy way to keep track of your WooCommerce cart items, the Side Mini Cart Module is the perfect solution.
Custom Template Design
Change the boring design of the default WooCommerce pages and bring a brand new look to your store by creating custom templates using the powerful widgets of WooLentor.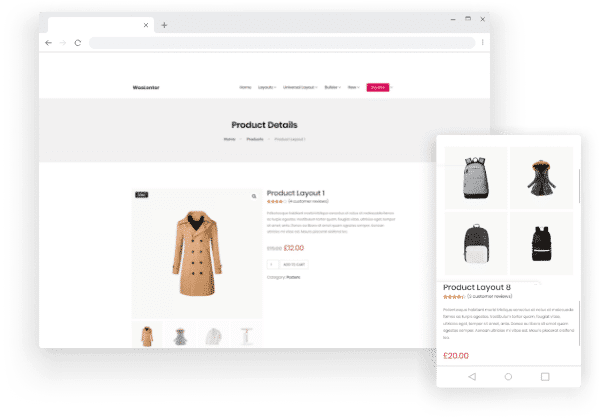 Custom Product Templates
WooLentor enables you to design custom templates for the product details page. You can either use the template throughout the whole website or for a particular page only. Furthermore, there are some pre-built templates to get you started within a few clicks.
Explore Templates
Custom Shop / Archive Page
Template
Build your Shop page or product archive page according to your requirements by utilizing the predefined templates that comes with WooLentor. You can also build a custom page from scratch and use it for the Shop or Archive page.
Explore Templates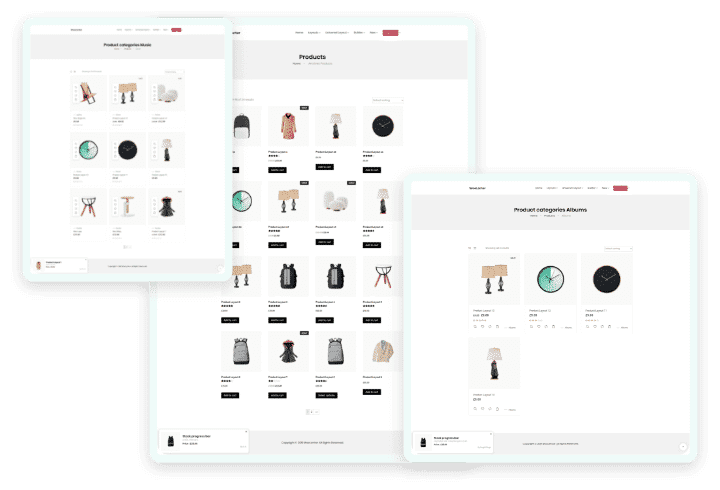 Listen to Podcast Episode about Woolentor, Duration: 10.53s
Get Additional Resources and
advanced support
To take care of our customers, we provide them with extra resources and support. Thus, we try our level best to help our valued customer grow their business.

12 Premium plugins (Save your money)
We provide 12 premium Plugins in the Bundle plan, which saves money for our customers.

Skype, Zoom, Phone call, store setup
Besides live chat support and ticket support, we provide you support via Phone call, Skype, Team Viewer, AnyDesk, etc. If required.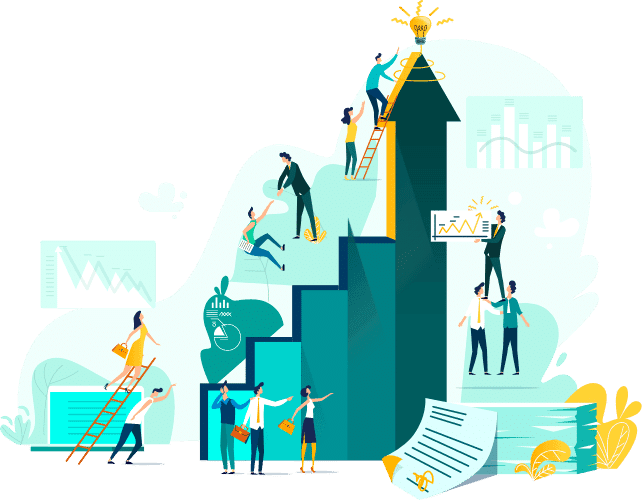 Missing any Feature?
Request a feature that is missing in WooLentor free/pro version. Our team will add the features as soon as possible.
Fun Facts
Some interesting facts about WooLentor you should know.
100,000

+

Active Installations
Check what our
clients are saying
Our main goal is to provide our clients with the best quality products and friendly support. Here's what some of our happy clients are saying about us.

Most likely the best Elementor page builder addon for all things WooCommerce. On top of that the support team is brilliant. Fast and to the point. Keep up the good work and thumbs up!

Taking care of our respected customers is our solemn responsibility and we do that with utmost sincerity. For your convenience, we will provide a dedicated plugin/theme installation & setup service for two websites absolutely for free of cost if you purchase Unlimited license (Agency version).

In short, the Woolentor team did an amazing job with support and I would strongly recommend not only the product but the company as a whole. Best of luck in your WP development.

I compared and tested few plugins with similar functions and finally selected woolentor pro for my present and future eshop development projects, as I find this plugin very easy to use, and it works perfectly with elementor for building professionals WP sites and eCommerce sites.
Frequently Asked Questions
Plus license is for 1 website, Elite license is for 5 websites, Growth license for 100 and Agency license is for unlimited websites.
Agency license is the best option for developers/marketers/companies, who need to create website on a regular basis for their clients or businesses.
Taking care of our respected customers is our solemn responsibility and we do that with utmost sincerity. For your convenience, we will provide a dedicated plugin/theme installation & setup service for two websites absolutely for free of cost if you purchase Unlimited license (Agency version).
Docs & Free Store Setup
Get help from our Documentation and build an online store easily. You can request a free store set up service as well.
Check
Organized
Docs
We have added the documentation in an organized way and updating it regularly.
Request for
free store
setup
We provide a free WooCommerce store setup service (max.2)
Are you interested to give it a try?
WooLentor has been downloaded more than 2,704,627 times and 100,000 stores are using
WooLentor plugin. Why not you?