WooCommerce Checkout Page Template
Custom Checkout Page is indispensable in WooCommerce to create customized Checkout pages, making the checkout process easier and more convenient. The custom checkout page enables you to add, edit, or remove fields from the checkout form. It also allows you to change the order of the fields and even add custom sections. You can even use a Custom Checkout Page to create a completely customized checkout experience for your customers.
What Benefits Did It Bring
WooLentor Checkout Template Layout allows you to customize the layout of your checkout pages easily.
One Click Setup
No need to hire a developer. No need to learn to code. Just use WooLentor and build your own checkout page template for your online store with a single click from the setting panel.
Design an amazing checkout page template rapidly
With WooLentor, you can design your own checkout page without any code within a few moments. It's easy, fast, and free – just install the plugin in your store and start building!
Increase conversion rate
Boost conversion rates for your online store with WooLentor's powerful features such as beautiful graphics, easy navigation, faster checkout process, etc.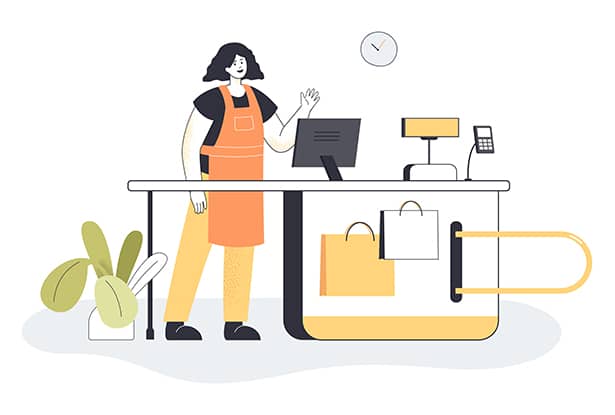 Tired of losing your customers to other sites because of the clunky Checkout page?
You need to stand out from the competition with a gorgeous, custom Checkout page for your WooCommerce store.
But you want to avoid the costs of hiring a designer. WooLentor is the perfect solution!
Checkout Template Demo
You can choose from a variety of different layouts to ensure that your pages are
optimally designed for your business.
What Our Client Says
Our Clients send a bunch of smileys with our services, and we love them.
"A support Technician reached out within good time to offer a refund and concern for a query that could of been confused by an out of date post. Worked issue out and managed to get the service from the plugin that I was looking for. Functionality is all there for an eCommerce website."

"The customer support from the live chat of the App is fast and professional. He teaches me to step by step solving my problem within 20 minutes. Without the help, I think I'll need to work for hours. So, thank you very much. The plugin is great and the support is super!"

simonchengyl – (@simonchengyl)
"This plugin offers great functionality and options! But the best part of this plugin is definitely the support team! They are extremely helpful, responding quickly and expertly to any issue/doubt! I absolutely recommend this plugin! That's just perfect, Thank you so much."

pradopablo – (@pradopablo)
"A lot of courage to the whole team for your work and thank you for your efficient support."

parfaitbene – (@parfaitbene)
"Thank you to the support staff, I contacted them and they went above and beyond to help me."

mencprinsloo – (@mencprinsloo)
"They made an update to make the plugin work with other plugins that I am using. That's just perfect. Thank you so much."